2021
Tournament Schedule / Weekly Starters Reports /
Weekly Winners Reports:
In the Starter's Report, the tee from which one plays is designated by a letter/code following one's handicap.
Your Golf Genius Team ID (GGID) number can be found on the Starters report to the left of your team.
The name of the

team captain is highlighted in the Starters Report.

Note: January & February 2021 there will be staggered tee times between

9:30 and 11:30 am.

Please check-in a half an hour prior to your tee time.  

Sample Scorecards are viewable by clicking here.
Click for Golf Tips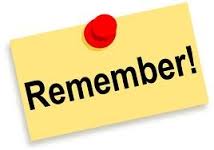 Please signup in advance via the Club website – for instructions, click here.  Advance signup avoids a crowded field and eases the job of our Pairings volunteers.  Please signup as soon as possible. You may cancel later if necessary. Thank You !
| Date | Event | Course | Winners |
| --- | --- | --- | --- |
| 1/5 | 1 BB HCP 1-9, 2 BB HCP 10-18 Starter's Report January 5 | MW | Winners January 5 |
| 1/12 | Jan 12th Starters Report - 1BB or More | DC | Winners January 12 |
| 1/19 | 1 BB Gross, 1 BB Net Starter's Report January 19 | PA | Winners January 19 |
| 1/26 | LWGA 1-26 Starters Rpt 1BB | OR | Winners January 26 |
| 2/2 | 1 BB on 4's, 2 BB or 3's and 5's | PA | |
| 2/9 | Neighborhood Challenge Noon Shotgun with Cocktails | MW | |
| 2/16 | 1 BB Even, 2BB Odds | DC | |
| 2/23 | 2 BB | OR | |
| 3/2-3/3 | LWGA Member Member | TP/PA | |
| 3/9 | Team Stableford Points | OR | |
| 3/16 | 1 BB Odds, 2 BB Evens | MW | |
| 3/23 | 1 BB, Drop Worst Hole | PA | |
| 3/30 | 1 BB on 4's, 2 BB or 3's and 5's | TP | |
| 4/6 | 1 BB, Pick Your Partner, Sign up with a friend or as an individual | OR | |
| 4/13 | Team Stableford Points | PA | |
| 4/20 | Together for A Cure | TBD | |
| 4/27 | 1 BB (Rain Date for TFAC) | DC | |
| 5/4 | 1 BB Front, 2 BB Back | MW | |
| 5/11 | 1 BB HCP 1-6, 2 BB 7-12, 3 BB 13-18 | OR | |
| 5/18 | LWGA Scramble and Member Meeting/Luncheon | PA/TP | |
| 5/25 | 2 BB, Drop 2 worst holes | MW | |
| 6/1-6/2-6/3 | Senior Club Championship | TBD | |
| June | No LWGA | Aeration of Courses | |